Desktop Smart Card Readers
Identiv uTrust 2700 R Contact Smart Card Reader
Identiv's uTrust 2700 R Contact Smart Card Reader is the ideal PC-linked USB contact smart card reader for a huge variety of secure applications. Providing full compliance with all major industry standards, including ISO/IEC 7816, USB CCID, PC/SC, and Microsoft WHQL, uTrust 2700 R works seamlessly with virtually all contact smart cards and PC operating systems. Full support and compliance to EMV 2011 and GSA FIPS 201 expand daily use to applications requiring additional security and data protection.
uTrust 2700 R represents the perfect mix between modern, stylish design, ergonomic handling, and a compact footprint. The extended card data transmission rate of up to 600 kbps with the support of TA1=97 enables the shortest possible transaction time for maximum end-user convenience. The Identiv-specific SmartOS™ features easy and complete support of all major contact smart cards.
RFIDeas pcProx
RF IDeas' pcProx Enroll card readers are designed for customers seeking to leverage their existing card system for applications beyond building access. These readers are engineered and designed to work with nearly all proximity and contactless smart card technologies. The 13.56 MHz model is compatible with most contactless smart cards and the 125 kHz proximity model provides error-free identification for over 300 million physical access cards in use worldwide.
Featuring plug-n-play functionality, no required software, and embedded configurable flash memory, these readers are ready to integrate with nearly all operating systems, applications, and embedded controllers.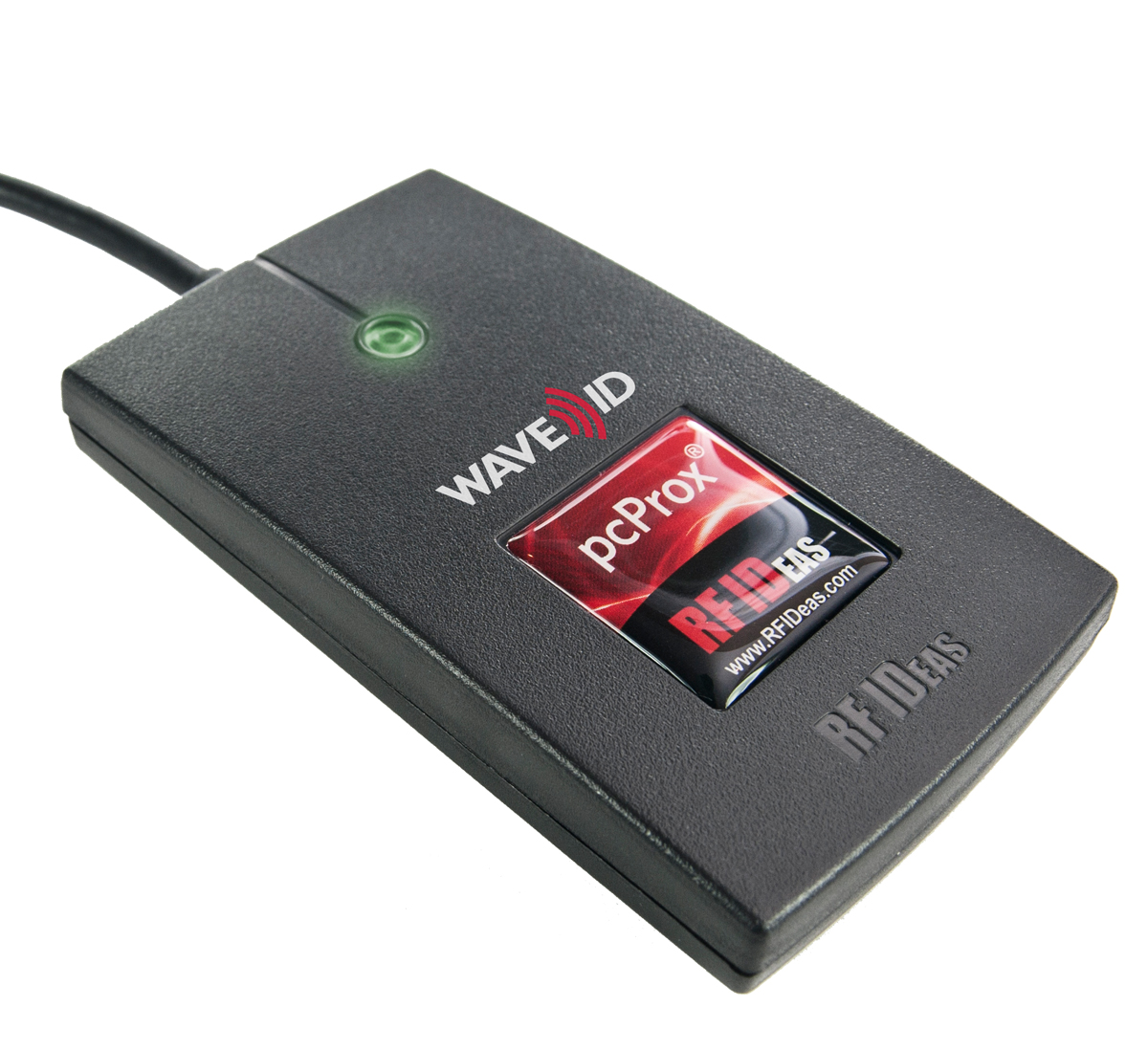 RF IDeas pcProx Plus
RF IDeas pcProx Plus is a dual frequency programmable card reader that provides the advantages of reading both proximity and contactless smart cards in one reader. This reader allows users to leverage their employee ID badges, or any 125 kHz or 13.56 MHz tags or labels, for other forms of secure authentication and identification throughout the workplace.
With flash memory and supporting nearly all card types, the pcProx Plus allows users to quickly configure the readers output to meet their needs. Highly configurable technology allows the reader the capability of simultaneously handling any two of the available technologies — proximity or contactless. This multi-technology reader delivers flexibility to any customer, integrator or end user struggling with different card technologies. It's ideal for enrollment into third party software or for single sign-on integrators.
Feitian C25 Smart Card Reader
A compact, ease of use, cost-effective smart card reader for PC. Supports ISO 7816 Class A, B and C cards.
Feitian C41 Stand Reader
Metal stand for improved desktop usage
Robust, fashionable design
Long USB cable
Feitian C10 Contactless Smart Card Reader
High security level chipset
Built-in short-circuited //over-voltage protection
Encryption mechanism
Firmware upgradability in encryption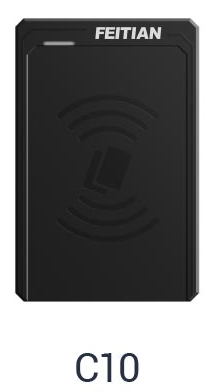 Feitian B6 SIM Reader
Supports standard SIM card, Micro SIM and Nano SIM with adapter
CCID Compatible, plug&play for all platforms